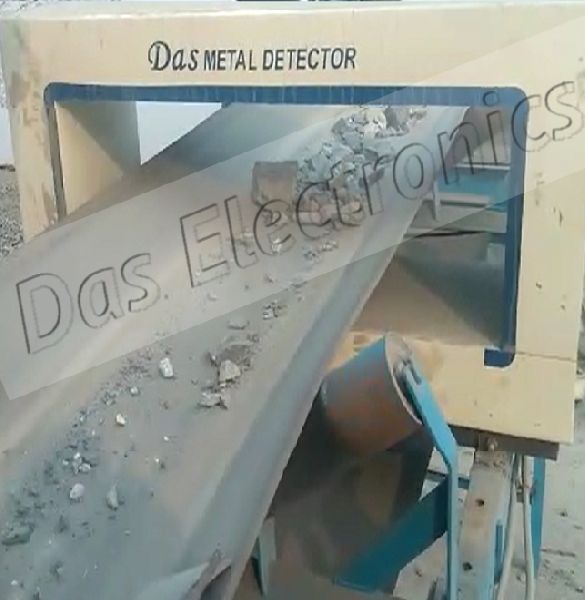 Metal detectors are the devices used for the purpose of detecting metals primarily for different fields like treasure hunting, safety check points, etc. Their use in gold mines and also for geo physical prospects is extensive. The metal detectors are widely used for the purpose of treasure hunting, which has been the passion of many people from ancient ages. Special metal detectors are designed for the purpose of treasure hunting. These detectors also help in the detection of precious metals like Gold.
The working of the metal detectors is based on the concept of electromagnetic induction. Metal Detectors are composed of an oscillator and a coil. AC (Alternating Current), produced by the oscillator, passes through the coil. This generates an alternating electromagnetic field. Whenever the metal detector comes nearby an electronically conductive metal, eddies of air is generated which causes a change in the magnetic field. This change indicates the accurate location of the metal.
Some Main Applications Of Metal Detectors Are Mentioned Below:
Gold hunting
Detecting coins, treasures and relics
Security purposes
Detection of salt beach
Metal Detectors are available in different types. The prime ones among them are the Industrial Metal Detectors, gold hunting detectors, underwater or salt beach metal detectors, general purpose metal detectors, metal detectors for security purposes, detectors for deep searching or cache hunting, etc. The Gold Hunting Detectors are designed to be extremely sensitive to traces of gold. These detectors are very effective in detecting small traces of gold using a specific higher circuitry. Special metal detectors are used at the security checkpoints for ensuring the safety and security.
The metal detectors designed for different purposes are based on different technologies. Their performance characteristic differs and so differs their roles and options. Skill, proficiency and the art of balance are essential for the development of metal detectors.
This entry was posted on May, 08, 2012 at 14 : 48 pm and is filed under Metal Detector. You can follow any responses to this entry through the RSS 2.0 feed. You can leave a response from your own site.