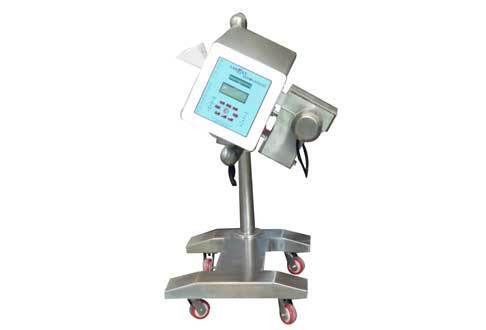 A Metal Detector is a device used to search all kinds of metallic objects. This device is able to pick up the location of a particular based on the machines frequency such as brass, nickel copper etc. There are many Metal Detectors Suppliers in India offering devices such as Tablet Metal Detectors, oscillation detectors, VLF Detectors and much more. A few common types of Detectors used in various industrial applications are listed below in this blog.
Tablet Metal Detector
This kind of Detector is used mostly in the pharmaceutical industry to inspect for metals in drug packages, vials and plastic bottles. These devices are specially equipped for special applications requiring detection of magnetic or conductive metals as tiny as 0.3mm in diameter located in the presence of some 500000 tablets or capsules per hour, which would have been impossible to be located by a human.
Oscillation Detectors
Oscillation are the most common and affordable type of Metal Detectors available in the market. This kind of device is used to locate metals that are buried in the ground. Although such devices are good in detecting metals underneath the ground, the technology to differentiate between metals is not present in this instrument.
VLF Detectors
Also called the Very Low Frequency Detector (VLF Detector) is used to detect precious metals such as silver, gold etc. this device has the potential to emit a higher frequency in comparison to other detectors. Such detectors contain two coils, where one operates as a transmitter and the other one operates as a receiver.
The first ever Portable Metal Detector was invented by Gerhard Fischer in the year 1925, that was commercially introduced in markets in 1931. Fischer developed the technology to search a metal or mineral with a device using a search coil resonator at radio frequency. This technology was later developed by Jozef Stanislaw Kosacki to create a device to locate minefields in the World War 2.
This entry was posted on April, 28, 2015 at 14 : 23 pm and is filed under Metal Detector. You can follow any responses to this entry through the RSS 2.0 feed. You can leave a response from your own site.