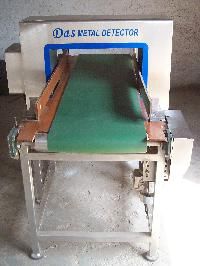 The metal detector is used for detecting the presence of any kind of metal in proximity. It is an electronic device which can find the metal inclusions that are hidden inside the objects or elsewhere. This device can also find metal objects that are hidden underground. The sensor probe and the handheld unit are the two important components of the metal detectors. There is an indicator attached to the electronic device which tells the user whenever there is a metal nearby. Either the needle on the sensor moves or the tone changes on the earphones. If the metal is closer, then the tone would be higher. And if the metal is little far, then the sound would be low. Want to gain more knowledge about the diverse uses of the metal detectors in different industries? If yes, then keep reading ahead!
Different Uses Of Metal Detectors
The metal detectors were introduced in the year 1960. At that time, they were used for only industrial purposes or mineral extraction purposes. With the changing times, the shape of the metal detector and its uses has also changed. Some of the major uses of the metal detectors are mentioned below:
Security Screening: The metal detectors are commonly used for the security screening these days. The technology of metal detectors was first adopted by the US. It was to check the presence of any metal element with the passengers at the airlines. Nowadays, these detectors are used for the screening of people at the metro stations, railway stations, and malls as well.
Archeology: Metal detectors are very helpful in the detection of metal objects during archeological activities. The archeologists use this device to find precious artifacts buried underground.
Industrial Purposes: Although metal detectors were made for industrial purposes, the nature of these purposes has been altered with time. These days, the metal detectors are used in food & beverage industry, pharmaceuticals industry, garment & textile industry, mining industry, chemicals industry, plastic industry, and packaging industry.
Civil Engineering: The metal detectors are used by the civil engineers for locating the reinforcement bars inside the walls. For this, special detectors known as cover meters are used.
Hobby Purpose: Hobbies such as coin shooting, metal prospecting, beach combing, metal hunting, and various others are fulfilled by using the metal detectors.
There are several other uses of the metal detectors apart from the ones that are mentioned above. However, the usage of metal detectors should be limited or surveilled.