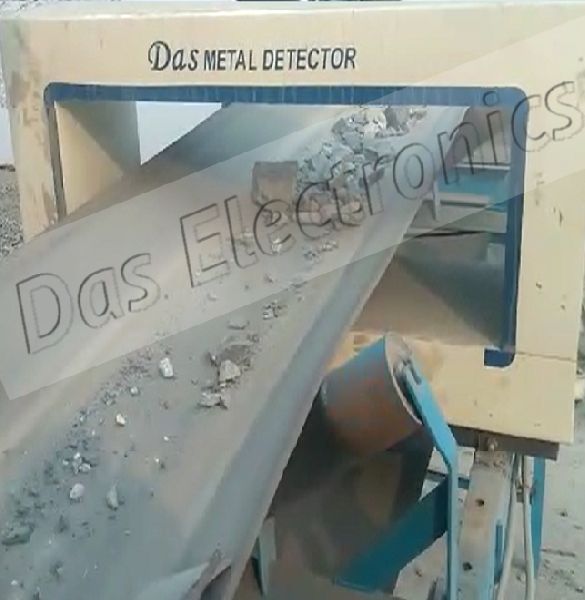 When an electronic instrument finds the presence of metal hidden within objects, then it is known as a metal detector. A handheld unit within it has a sensor probe. Whenever the sensor comes near metal, the tone in the earphone changes, and a needle on an indicator moves.
Metal detectors detect metal contamination in products. You will find its use in the food and pharmaceutical industries. In the food and pharmaceutical industries, metallic pieces are found in products. Detection of such metal contamination needs high accurate and reliable industrial metal detector. Thus a metal detector ensures product safety and thus maintains the company's reputation.

Use Of Industrial Metal Detectors In Food Industry
Metal detectors used in the food industry ensure consumer protection. During the production process of food in the food industry, metallic contaminations occur. Metal particles in the food product or the raw material can cause serious injuries to the health of consumers. Consequently, the company has to give compensation. It will lose brand image and consumer trust.
Industrial metal detector for food detects ferrous and non-ferrous metals. At every step of the production process, they can be installed and they can detect the presence of metal in food. They have many applications namely the inspection of bread and bakery products, dairy products, fruits, vegetables, spices, sugar, meat, etc.
Moreover, metal detectors protect machinery. The presence of the smallest metal particles can cause the failure of machinery. Therefore, metal detectors save expensive repairs, a decrease in revenue, and production downtimes.

Use Of Metal Detectors In Pharmaceutical Industry
In the Pharmaceutical industry, either magnetic or non-magnetic metals are found in products. The metal objects get contaminated with products due to the use of much metallic equipment like reactors, classifiers, valves, pumps, and storage vessels during the production process and storage process. For instance, the dehydrogenation process needs the use of platinum, nickel, and cobalt.
During many pharmaceutical processes, unsaturated organic compounds get hydrogenated. Platinum black, palladium black, nickel oxide, copper oxide, and copper metal are hydrogenation catalysts. During the processes, the products get contaminated with metallic components.
The final pharmaceutical and food products need to remain free from metallic contamination as per GMP standards.
There are different types of metal detectors to check metallic contamination in the pharmaceutical and food industries. Conveyor type metal detector is used to examine vegetables, frozen food, seafood, packed medicine, etc. Metal detectors with advanced microprocessors are used to check coarse-grained foodstuff.

Different types of metal detectors are-
Electromagnetic Induction Measurement: Here metal detectors work based on the principle of electromagnetic induction.
Radiofrequency Signals: Radiofrequency metal detectors work on the principle of radio frequency signals.
Multi-Frequency Transmission: Many metal detectors work on the principle of multi-frequency transmission and receiving.
Very Low-Frequency Measurement: Most of the metal detectors work on the principle of very low-frequency measurement.
The simplest form of a metal detector has an oscillator. It creates an alternating current and thus produces an alternating magnetic field.

Conclusion
Thus we may conclude that an industrial metal detector plays a vital role in the food and pharmaceutical industry because it ensures safety to consumers.