Detecting The Metal Content In Garment With Unusual Disturbance
Posted by Admin on February, 11, 2015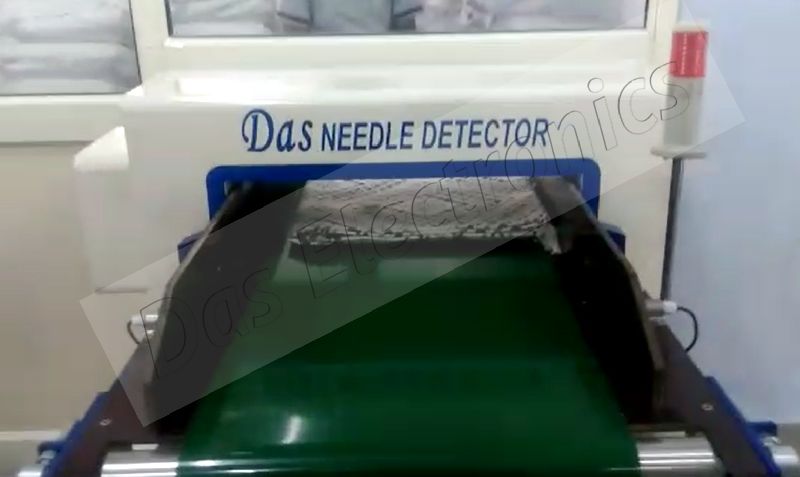 Metal detection has now become an indispensable part of textile and garment production process. Product protection is nowadays a necessary requirement for quality assurance for the garment manufacturers who supply leading brand names and outlets across the globe. Garments metal detector is used to trace the presence of metal after the garment is completely sewn. The use of metal detection just at the time of production ensures that the products are safe and free from metal contaminants. It is incredibly an important consideration for apparel manufacturers for there is the fear of bad publicity, financial losses, legal action if the customer accidentally gets injured with a broken needle or various other ferrous contaminants that might mistakenly be left in the finished products. Metal detector companies have used considerable amount of energy and time to research the area of metal detection and have also devoted resources to come up with reliable metal detector equipment.

What is the usage of the metal detector in garment industry?
After the garment, maker finishes the sewing of garment, garments metal detector is employed in the apparel industry to check for the metal content such as broken needle, needles or wires that might have got attached to the garment. This practice is done just before packing the garment. Metal detectors, for detecting the metal content of the garments, make use of leading edge technology that guarantees highest quality of inspection and delivers the main benefits in the very early stage. The industry leading detector is specially designed for enabling the detection of needle tips or the various other ferrous contaminants. It offers the quality assurance for all the clothing products comprising non-ferrous accessories of metals such as rivets, zips, and studs. The exceptional sensitivity guarantees the detection of even ferrous contaminants which might be equivalent to even 1.2 mm diameters. Metal likes copper, brass, tins, aluminium and others can be detected.

What are the specifications of clothing metal detector?
The product features:
Automatic setup enables the detector to store around 100 varied product settings in the memory. It adjusts itself to maintain maximum detection specification for distinct garments. It also has the failsafe detection which has an audible alarm along with the belt stop and security key.
It is as per the standard of FDA, GMP, and HCCP
It uses the digital signal processing
The electronic module can be replaced by the user easily by consuming minimum downtime.
This entry was posted on February, 11, 2015 at 14 : 40 pm and is filed under Garments Metal Detector. You can follow any responses to this entry through the RSS 2.0 feed. You can leave a response from your own site.