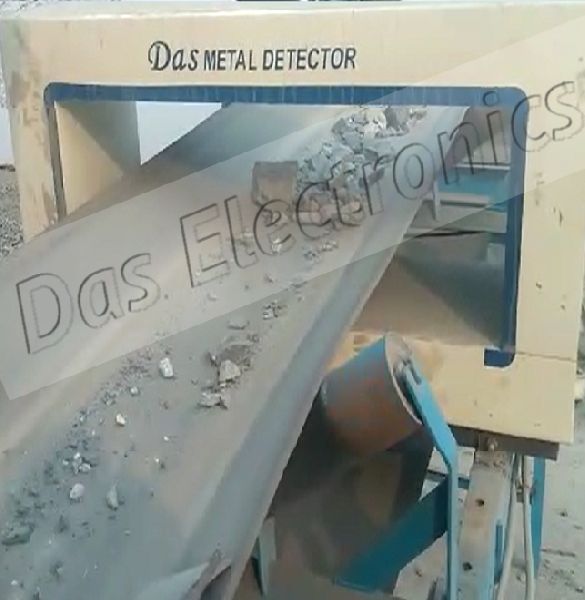 The title itself is self explanatory. The economic development of the country is inextricably inter-twined with industrialisation even though India is called an agricultural country. Industrial development has not kept pace with time for various reasons, and people depend on import, especially for sophisticated products. India lacks technology. Innovations are few. Metal detection is a sophisticated technology. Mines and metals play a crucial role in the industrialisation process. For development of the sector metal detection remains at the core to ensure flawless output. It's a happy augury that many companies are equipped with Metal Detection technology to serve the industrial sector with high quality industrial metal detectors.
The Technology
The technology possesses high voltage sensitivity used in Coal Handling Plants, cement industry, lime stones, etc. One can mark its close relationship with mostly infrastructure industries. Whether for small ferrous or non-ferrous metal pieces, tramp metal or digger teeth this Industrial Metal Detector provides solution to every metal contamination problem. The technology detects metal contamination accidentally present in industrial products with a level of sensitivity, immunity to interference and response speeds exceeding the strictest Quality Control Standard. Detectors allow the interception of magnetic and non-magnetic metals, including high-resistive stainless steel. An automatic tracking function cancels out any variation in product effect caused by the product under inspection.
Customers with ferrous contamination problems also experience contamination by non-ferrous metals such as brass, aluminium and stainless steel. Because every contamination problem is unique in some way, the appropriate equipment for detection may not always be available apparent to end users who may not be aware of all the options; advantages and disadvantages of detection methods.
Principles of Detection
Understanding the basics, Industrial Metal Detector operation will make one more competent to choose the correct equipment for the task, i.e., metal detection. For example, recognition that the 'transmit – receive' type of detector actually 'broadcasts' a signal and that such a detector is sensitive to any imbalance in the signal received by two separate antennae is important. The concerned section of the manual will present a basic description of metal detection principles and related facts.
Features
The industrial metal detector detects all items that are Ferrous, non-ferrous and stainless steel].
It has automatic balancing.
The product has very high and adjustable sensitivity.
You can have high reliability.
There is automatic adjustment to temperature variations.
It has low power-consumption capability
It has Audio-visual indication to draw attention of the operator and offers potential free change over contacts for interlocking.
You can couple sand bag marker and plug in types of cards for easy and quick maintenance.
Where are they Used
The latest metal detection technology makes it possible to incorporate the methods not only at the output stage but other stages a priori where there is a possibility of contamination in the course of the production stream. The system ensures product purity and safety.