How To Choose The Best Tablet Metal Detector
Posted by Admin on February, 24, 2015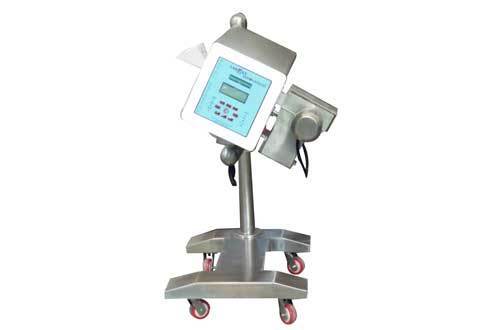 These days there is a high requirement for tablet metal detector. It is said that the pharmaceutical industry is in need of high amount and high-quality tablet metal detector. The tablet metal detector is made up of high-quality stainless steel so that a precise detection can be made. The parts which are usually found in the tablet metal detector are that of steel rejection flap and also a high speed electrical solenoid. The shaft of the metal detector can be easily disassembled for cleaning and the changing of parts.

A few of the main aspects which will help you to choose the best of the tablet metal detector are as follows:


Has a stainless steel finish for a superior look.
Higher level of sensitivity for all metals.
Compatible and well-matched with tablet press.
The tablet metal detector ensures good performance throughout life.
The balance will be automatic in the tablet metal detector.
The sensitivity will be adjustable.
There will be three layers of passwords.
These tablet metal detectors come with modern designs and build up.
The tablet metal detector meets stringent FDA rules.
The tablet metal detector has an adjustable sensing head.
Easy one-step cleaning of chutes of the tablet metal detector.
There is the presence of high level of detection capability.
There is the presence of a bar graph known as the Led bar graph in the tablet metal detector.
The balance is automatic in nature.
The whole system is user friendly.
The system is compact in nature.
Maintenance of the system has been reduced to the minimum.

Specifications
The supply of power will be 230 V ac 50 hertz
The construction of the tablet metal detector will be made of pure steel.
The height of the whole system of a tablet metal detector is about one thousand millimeters.
The speed of the system will be about ten thousand tablets per minute.
The Tablet Metal Detectors are made available to the customers according to the needs of the customer. A good detector tablet metal detector makes it possible for the purpose of high sensitivity to all kinds of metal, including non magnetic steel (stainless). There is the availability of a metal detection system for control of quality. Next, there is the availability of dust proof metal detection.
This entry was posted on February, 24, 2015 at 11 : 10 am and is filed under Tablet Metal Detector. You can follow any responses to this entry through the RSS 2.0 feed. You can leave a response from your own site.