Industrial Metal Detectors: Basic Components
Posted by Admin on March, 20, 2015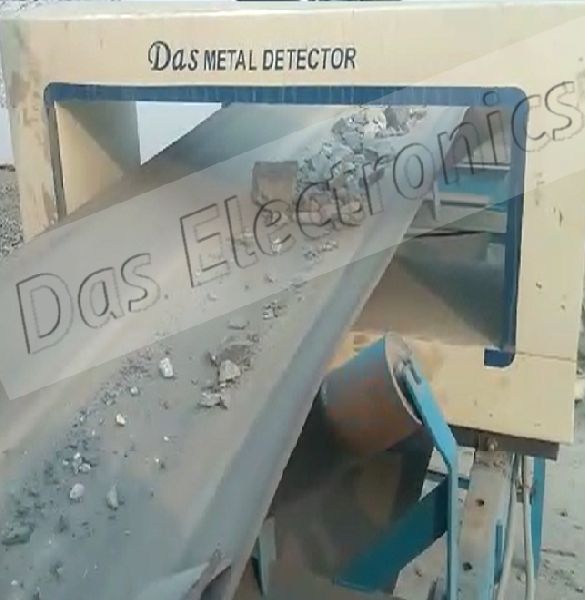 The first form of metal detectors came out in 1942 and in the years since there have many changes and advancements in the basic design & use of the Metal Detectors. From a simple hand-held Metal Detector used by amateur treasure hunters to sophisticated Industrial Metal Detectors used for product quality control, there are myriad forms of detectors available today.

Despite the technology in use or the type, there are basically 3 main components in most Industrial Metal Detectors which are: -

Sensor
The basic function of the sensor is to react to the presence of metallic contaminants, as programmed by the user.

Control
The main task of the control unit is to interpret the signal transmitted by the sensor & to ensure whether metallic contaminants are present or not. Once the presence of the contaminant is confirmed, the control unit immediately activates the output device.

Output Device
The output device which may in form of alarms or display units alerts the operator to the presence of the contaminants so that timely action may be taken.

Besides these 3, there are some other secondary components that are common to most Industrial Metal Detectors. These secondary components include:


Power Supply: The power supply source must be clean to ensure that the sensor does noes not react to any electrical upsets which, in turn may activate the control unit to raise a false alarm.
Feed Devices: These feed devices basically transfer the feed sample to the metal detectors for detection of any contaminants present.
Alarms: The basic function of the alarm system is to alert the operator to the presence of contaminants within the feed sample. Alarms may include visual alarms, sound alarms, displays etc.
Reject Devices: These reject devices ensure that the contaminants are separated from the sample and removed.

Apart from these, there may be other big or small components depending upon what kind of detector you are using, the kind of contaminants that need to be detected, how advanced the entire metal detection system is, etc. & so on.
This entry was posted on March, 20, 2015 at 18 : 35 pm and is filed under Metal Detector. You can follow any responses to this entry through the RSS 2.0 feed. You can leave a response from your own site.