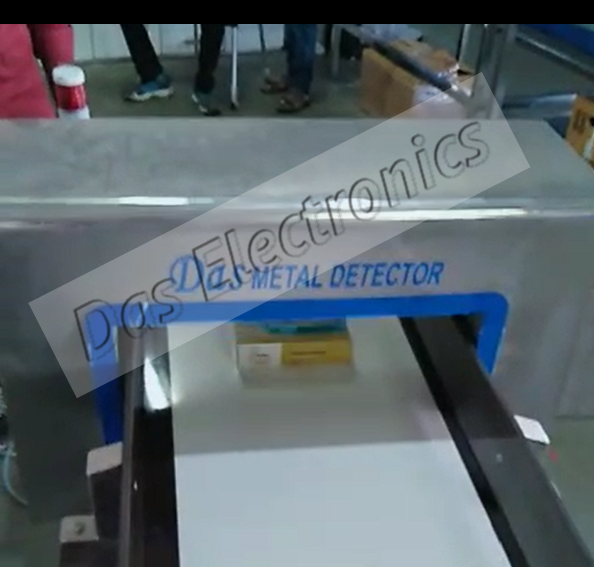 Possible. Metal permeates into food items in perceptible and imperceptible ways while processing is on. Even dairy and dry fruits are not spared. Health is wealth. You can ignore it only at your peril. Metal in food products is a horrific health hazard. If detected it not only ruins the health of the consumer, but also reputation of the company involved in the production and sales processes of food items. There rises the moot point – food items must be free from metal contents of all kinds. That can be achieved only when they are detected. There comes the role of a Food Metal Detector.
Many companies come to rescue as they produce a range of food metal detectors for the clients worldwide. The Food Metal Detector is meticulously designed to detect even the smallest of the small metallic object and ensures 100% purity of food products. The veracity of the detectors is amply testified by the fact that large numbers of people consume dairy products, seafood, spices, dry fruits, meat processing, grains, confectionary and many more and hence they must be safe for use.
It is pertinent to acquaint the stakeholders with the principal features of Food Metal Detector produced by these companies.
What it is
The Detectors available are customised;
They are of very high sensitivity magnifying its quality;
The product meets the standards set by HACCP, GMP and FDA;
These indicate audio-visual of metal detection;
You can experience product effect compensation;
Application specific different models are available;
AMD (All Metal Detection) model detects Ferrous metal in metalised form (aluminium film packaging);
Model FAMD is the combination of AMD ad FMD;
This has the distinction of Automatic balancing;
It possesses Dual channel operation;
There is a provision for Pneumatic flap, Airjet diverter arm, belt retracting, belt stop types of reject mechanism as per applications;
MOC-SS and MS are available;
IP65 control panel is also available.
The customer is provided with a comprehensive manual with validated test calibration kits accompanied by certificates for validation test.
Objective
The primary objective of a metal detector is to protect the consumer. In the process of food, despite all care metallic contamination cannot by fully prevented. Sometimes the raw material used for food processing contains metals already. As a consequence, the food producing company may face serious problems, including compensation claims and expensive recalls. The biggest damage is the loss of consumer trust. In such cases Metal detectors come to the rescue. They can be installed in every step of the production process. The detector can also be used for other applications like inspection of dairy products, spices, sugar, etc. It can help detecting machineries carrying small metal particles leading to huge loss.
The customer and his technicians are given basic training regarding operation of the metal detector.