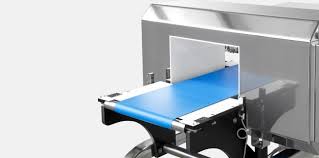 Hand Held Metal Detector is a type of Security Metal Detectors. It is an important tool used in security procedures. At present, criminal activities have increased in all parts of world. The best thing that can be done in such a situation is implementing sufficient security measures. One of the most popular tools that are used for ensuring Security at public places is Handheld Metal Detector.
Lets Learn About The Uses Of Handheld Metal Detector:
There are innumerable uses of Hand Held Detector. Some of them are as follows:
It is mainly used in crowded place for searching weapons.
It is also used for detecting metal in person's body.
It is also used in factories by the workers to detect nails, screws, bolts.
It can also be used at home to search any metallic thing.
It is also used as a hobby by some people for detecting coins.
It is also used while exploring historical sites.
It is also used to detect gold.
Handheld detectors can be regarded as an easy and the best source of searching. They need less maintenance and not much training is needed to use them. In addition to that they are always. Since these Handheld Detectors are portable, it adds to their value. If you are purchasing a Handheld Metal Detector, make sure that it can perform all the functions required.
You must do extensive research before you buy a scanner to fulfill your requirement. A detector with medium-sized weapons, which can locate from a distance of 9 inches, is recommended for security purposes. With such a detector, you can scan the person or the bag from distance.
The other factor which should be kept in mind is its sensitivity. This is an important function for those who use handheld metal detectors to scan crowds. For malls, public areas, events, sensitive Handheld Metal Detectors are the best.
Another important part is the batteries inside the device. It is necessary to check whether the batteries can be changed without the use of sophisticated tools. If the Metal Detector has the option for easy to change battery, then you must choose it among all others as you will be able to easily use the same tool for a long time.
A high quality hand held metal detector helps in alerting the authorized people about hidden weapons or other metal objects in the vicinity. These Metal Detectors emit both an audio signal and a visual signal.
Hand Held Metal Detector is an essential tool because it is portable, easy to hold and efficient for use in all types of security purposes.