Tablet Metal Detectors: Things You Need To Know About
Posted by Admin on January, 13, 2020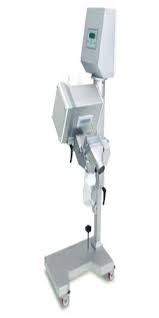 Tablet metal detectors are mainly designed to inspect tablets and capsules from metal contamination. These machines are mostly used in pharmaceutical manufacturing processes. A tablet metal detector mainly captures all the metal contaminants including ferrous and no-ferrous materials. It also efficiently captures the hardest to detect non-magnetic stainless steel contaminants.

The contaminants or particles sometimes enter the product stream from deteriorating processing equipment components such as splintered dies or worm sieve wires. Thus, the tablet metal detector is used to removes metallic contaminants automatically and without production interruption from a stream of capsules or tablets. The metallic contaminant in the product changes the high-frequency field within the metal detector coil, thereby activating a reject flap by pneumatic solenoids. The metallic contaminant is rejected by the metal detector with less loss of material due to the extremely rapid and short activation of the reject flap.

The tablet metal detector chute can be dismantled quickly and easily for routine cleaning and product changeover. Complying with the hygiene requirements of the pharmaceutical industry, the tablet metal detector system can be combined with all high-performance Tablet Press with Deduster Unit.

Features Of tablet metal detectors-

• They Are Made For Accurate Level Of All Metal Detection:
The tablet metal detectors are precisely designed to detect all metal contaminants. They are made to 100% detection and rejection. With outstanding sensitivity and stability, they detect minute metal contaminants. They are also very high sensitivity to magnetic & non-magnetic metals.

• They come with High Durability And Are Easy To Operate:
The tablet metal detectors are known for their elevated durability and reliability making them completely safe for use. These essential machines have high tensile and mechanical strength and are sturdy in nature. They are easy to install and operate. Their flexible operating height, angle, and frame provided with lockable castor allow for easy integration to any production facility. The tablet metal detectors have a simplified and refined design of the automatic balance coil principle, which eliminates all setting up controls and allows long consistent performance.

• They Are Fabricated With Superior Quality Materials:
These metal detectors are manufactured by making use of high-quality materials and do not lose their efficiency easily. The construction of the tablet metal detectors and components used to manufacture these machines are in accordance with set industry standards. They are designed to meet the strict quality demand of the pharmaceutical Industry. One can find various tablet metal detectors with different designs and configurations.

• They Require Very Low maintenance:
Because of their maintenance-free design and high-quality construction, tablet metal detectors do not require much maintenance. These machines can serve their purpose efficiently without the risk of any kind of faults and malfunction during the working process.

• They Have Long Service Life:
The latest technologies are used to accomplish the production of these metal detectors. The latest technology leads to a very less share of defective goods. Therefore, these machines come with long service life.

• They Are Quality Tested:
These machines go through the highest level of quality check to ensure the 100 percent accuracy before supplying them to the user end. They are finely designed and properly packed so that they reach the customers in excellent condition.

• They Are Available At An Budget-friendly cost:
The tablet metal detectors are available at an affordable price and are also easily available in the market nowadays. For purchasing a premium quality product, you need to look out for one of reputed the tablet metal detector suppliers in the market.
This entry was posted on January, 13, 2020 at 11 : 24 am and is filed under Metal Detector. You can follow any responses to this entry through the RSS 2.0 feed. You can leave a response from your own site.