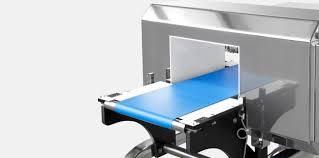 The metal detectors form a vital part of the detector radar family that comprises of the weather radar system, cordless system and the car radar system. This family uses the radar system in their functioning. The metal detectors are used for several purposes, right from security to treasure hunting, etc. Metal detecting is a fascinating hobby and passion for many people since ancient time. From the point of view of security as well as due to their use in different fields in the modern life, the metal detectors have become an inevitable part of the modern life.
The metal detectors used for different purposes are designed using different specific technologies. However, their basic structure remains the same. The metal detectors consist of a stabilizer, a search coil, a shaft and an oscillator. The use of stabilizer keeps the unit stable. The control box that contains the batteries is connected to the search coil through the shaft. The search coil is the prime component used for detecting the buried metal. The oscillator produces an alternating current. When this current passes through the coil, it generates an electromagnetic field. Whenever a metal comes nearby this magnetic field, an electric current called eddy current is produced within the metal. These currents create a magnetic field which is opposite in nature to the magnetic field produced by the coil. This generates a signal indicating the presence of the metal and this signal can be easily recognized.
Some Prime Factors That Should Be Taken Care Of To Choose The Best Metal Detectors:
Different detectors are used for different purposes. The purpose for which the metal detector is to be used should be clearly specified.
The frequency for which the metal detectors are to be used should be estimated prior to purchase. For frequent uses, the models with more features and accuracy should be preferred.
The cost of the metal detectors also matters a lot, especially if you have bulk requirement. The cost increases with models having enhanced features.
The metal detectors are complicated and sensitive tools and are liable to be mishandled. Therefore, the warranty period offered for the metal detectors should also be taken care of.
The handheld metal detectors are the most commonly used detectors. These are used for industrial purposes and also in land mines. Ground penetrating detectors are used for treasure hunting and for detection of deeply penetrated metals. The use of Metal Detectors
as security devices and for treasure hunting has emphasized their significance in the modern society.
This entry was posted on May, 08, 2012 at 14 : 49 pm and is filed under Metal Detector. You can follow any responses to this entry through the RSS 2.0 feed. You can leave a response from your own site.