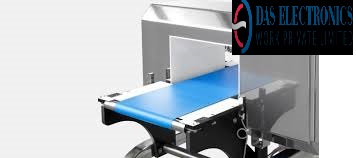 Metal Detectors are electronic instruments that are used to detect presence of metal. When there is need to check bulk amount of material that too within short period of time, Metal Detectors are ideal instruments. They efficiently perform the task of detecting metal or metallic objects. There are various types of Metal Detectors such as Bag Metal Detector, Capsule Metal Detector, Confectionery Metal Detector and Dari Metal Detector, Garment Metal Detector, Grain Metal Detector, etc. Mentioned below are different types of Metal Detectors that are required in diverse industries such as Textile, Pharmaceutical, Garment, Food and Beverage, etc.
Bag Metal Detectors: As the name suggests, Bag Metal Detectors are used to detect metals that could be in any form such as Needle, coins, jewelry, etc. inside bags. Usually, Bag Metal Detectors are the best for PP Jumbo Bags. There are many Metal Detectors Manufacturers, Suppliers and Exporters who can provide the Bag Metal Detectors according to the requirement of the buyers. Bag Metal Detectors are available in adjustable aperture sizes which make them ideal for detecting metals in different sized bags. Before purchasing Bag Metal Detectors, customers must ensure that they are in conformity with international standards. In the market, there are many advanced Bag Metal Detectors that have high sensitivity, automatic balancing and that can be operated with dual channels.
Grain Metal Detector: Grain Metal Detectors are ideal for dry fruits, peanuts and all types of grains etc. They are very efficient in detecting metal contaminations or presence of metal inside grains to make it suitable for consumption. Made with different material such as mild steel or stainless steel, Grain Metal Detectors are strong enough to sustain extreme temperature conditions. Metal Detector Manufacturers and Suppliers make Grain Metal Detector available in different models suitable for diverse requirements. The Grain Metal Detectors conforming quality standards such as HACCP, GMP, FDA, etc. should be purchased. The Grain Metal Detectors designed in conformation to these standards are durable and give accurate result.
Garment Metal Detector: There is a big requirement of Garment Metal Detector in Garment industry to check the presence of metal such as needle, etc. while garments are being sewn. Garment Metal Detector greatly helps in satisfying the safety concerns of many manufactures when a big lot of clothes are to be checked. It makes work easier, quicker and precise. Garment Metal Detector with high sensitivity should be preferred by the customers. Advanced Garment Metal Detectors are, nowadays, available with audio and visual indication.
There are several other types of Metal Detectors used for varied metal detection purposes. Before purchasing Metal Detectors; their sensitivity, quality and, most importantly, suitable requirement of the same must be assessed by the customers.