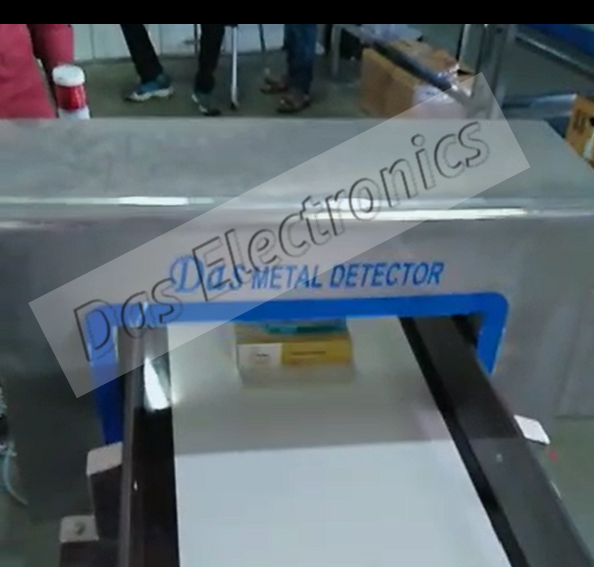 Food metal detectors are used to detect any piece or residue of a metal in the food. These devices are quite often used in the food industry. At times, during the process of packaging or processing the food items one or other part of the machinery fall into the product, which could be hazardous. Consuming such a contaminated food item will not only affect the consumer's health but will hamper the company's reputation too. It is a part of hygiene and safety regulation guide of the food industry.
A food metal detector must be highly sensitive to the presence of a metal substance so that it can detect the presence of metal in the food item. These edible products can be in different forms like liquid, solid, packed in cartons or bottles or in a powdered form. These detectors can even detect the traces of metallic and non-metallic items in the food, like pieces of plastic, dust and dirt. By installing these detectors, the manufacturers can effectively save their reputation in the market.
Attributes of a top notch quality Food Metal Detector are as follows-
Auto response system
Stable performance
Enables low maintenance
Robust designs
Easy to install and operate
Accurate detection
Efficient functioning
Superior Performance
Durable
Long working life
There are a number of food metal detector manufacturers and supplier in the market. They should take into account the following important aspects in order to become a market leader-
The suppliers should always procure these devices from the credible manufacturers in the industry, who make use of the top-notch grade components and technologically advanced machines for the production
Similarly, the manufacturer should also make use of 100 % genuine and authentic parts in order to create a reliable product
The manufacturer should be backed by a team of dexterous professionals, who are highly proficient in engineering a matchless product quality
They should be capable of delivering them in bulk quantities on a timely basis
These manufacturers and suppliers should ensure that the offered food metal detector is in perfect working condition and has a long shelf life
They should meticulously examine each and every system before making the dispatch to the costumers
They should be backed by a team of adroit professionals, which sincerely adheres to the standards and norms laid down by the industry
They should offer them at reasonable rates in order to ensure a wide client base
Thus, it can be concluded that the food metal detectors are the indispensable requirement of the food industry.